Welcome To
Trim A Door

Pre-Hung Doors, Custom Millwork, and Stair System Installations
We are manufacturers of pre-hung doors, custom millwork, and stair systems. We are also distributors of stair parts and door hardware. We take great pride in our ability to adapt to our individual customer's needs. Let our quality products and services add the finishing touches needed to transform your house into a home.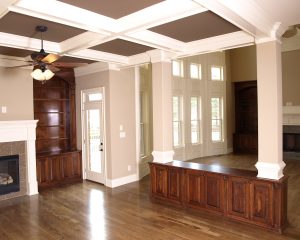 At Trim A Door we are proud to offer the highest quality pre-finish available for all of your custom mill-work.
Trim A Door is a leading supplier and manufacturer of doors, trim, cabinets, and hardware in the midwest.
As a growing company, Trim A Door strives to provide not only the highest quality product, but the best level of service possible.
We always offer free quotes and advice on your next project. Contact us to get started on the process. We're here to help.